News and general information on
residential and commercial roofing
, siding, gutter repairs and maintenance.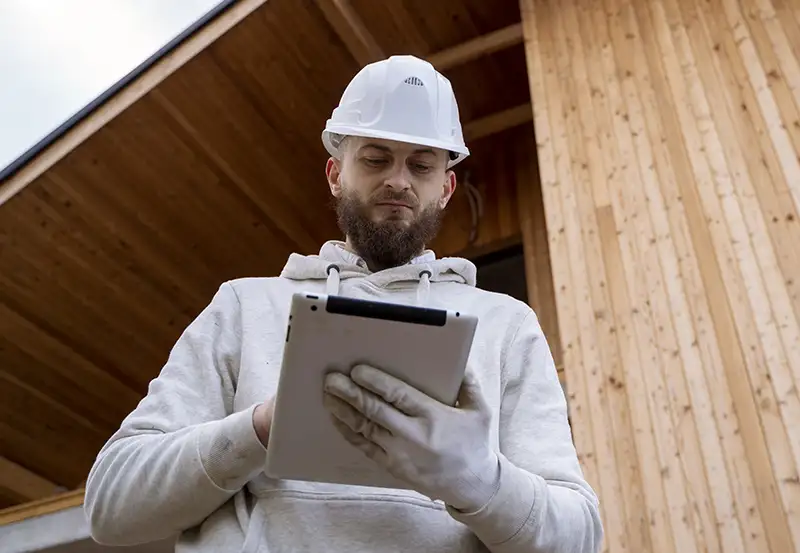 A roof leak can quickly escalate from a minor annoyance to a major issue, causing damage to your home's interior and potentially compromising its structural integrity. Recognizing the signs of a roof leak and understanding how to address it promptly is crucial....
read more
Excellent quality and service!!
Awesome company to deal with. Great and knowledgeable staff
I highly recommend this company. They are friendly people that do exceptional work. 6 years ago they installed a ridge vent, chimney flashing and made repairs to existing shingles and I have not had one issue since. I will be calling them again for any future roofing/siding needs.
After getting a few different estimates from top rated roofing companies we decided to go with Roof Works of VA to replace our roof, and we couldn't be happier! Their estimate was a little lower than the competition and Vincent provided us with multiple different options to suit our needs. Although the roof replacement took longer than anticipated, this was due to the complexity of our roof and the extreme heat. The roofers took great care not to damage the plants and landscaping surrounding the house, and they did an excellent job cleaning up afterwards. The new roof looks AMAZING! More importantly, even when our roof was brand new we had a small leak near the chimney whenever a big storm came through. However, our chimney was dry as a bone when yesterday's storm hit! I totally recommend Roof Works of VA for all your roofing needs! UPDATE: In the 4.5 years since Roof Works replaced my roof, we have had a few fierce storms and high winds in my area. A few days ago I noticed a few ridge caps had blown off my roof so I called Roof Works to come out and replace the missing ridge caps. Less than 24 hours after I called, a crew was at my house and replaced the missing pieces under warranty. I couldn't be happier with my decision to go with Roof Works to replace my roof!
Great work and price.
After receiving several estimate for replacing my roof and gutters, I decided to go with Roofworks. Vincent came out to meet with me and sent over my estimate. After I sent a few dozen emails asking questions (this was all new to me) Vincent was very patient and answered every email/question I sent. The crew that came out to do the roof was very quick and proficient. They did a great job on the roof and took great care with the clean up. The crew that came out to install the gutters were just as quick and proficient. Over all my experience with everyone I spoke with at Roofworks was fabulous! I really appreciate all the time and effort put in to my home. Thank you!
On time, found leak quickly, fixed roof, and very reasonable price. Also checked entire roof for any issues.